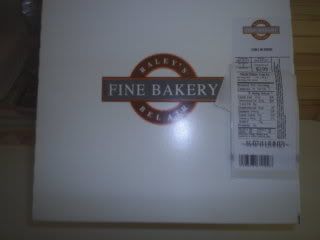 Last week when I was planning for Thanksgiving, I was in a frenzy, searching for any local bakeries who made Brioche bread. And you know what? I only found two bakeries. In the entire Sacramento area. Freeport Bakery & Ettore's makes these loafs, but only on certain days. And of course, they weren't making this specialty bread.
So I had to either make my own bread, or find a substitute. Cue the loaf of challah bread I found at Bel Air.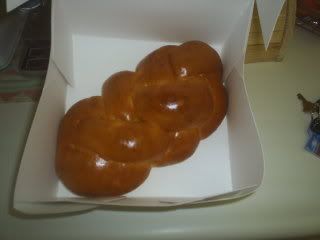 I love Bel Air. No joke. The people are friendly (unlike the rude person I talked to at Ettores) and the bakery is divine. They have tons of specialty cakes and loafs made fresh daily, and their products are pretty cheap. My loaf was only $2.99 and the rest of their gourmet cakes range from $8 to $13. I highly recommend that you guys check out what they have to offer. You won't be let down.
This is the inside shot of the wonderful loaf of challah bread I got. It was hot and warm when I got it, fresh out of the oven. I quickly ran home, sliced it open, and sunk my teeth into the best bread I've had in years. Soft, and egg-y with a nice tender crust. Perfect!
Thanks to Bel Air, I made some really good bread pudding and french toast out of it. Suffice to say, it only last 2 days in my house. What can I say? I know a good thing when I see it…